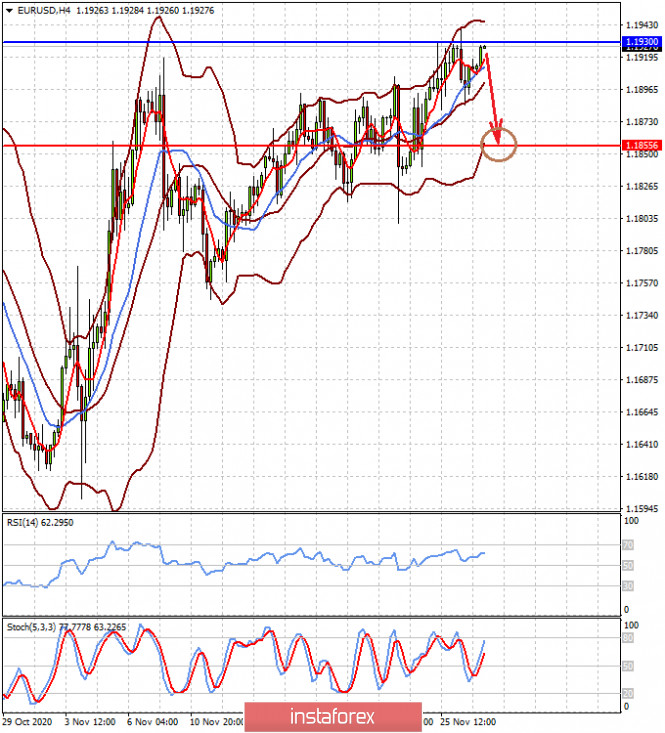 Markets' optimistic mood might be replaced by the start of a correction
There was a low activity throughout the global market yesterday due to the absence of American traders as they celebrated Thanksgiving. Today, a short trading session is expected due to the continuation of this national holiday.
The US dollar fairly weakened during the start of the Asian session amid investors' continuous rising interest in risky assets. It seems that markets are trying not to pay attention to a lot of negativity that is traditionally associated with the COVID-19 pandemic. In turn, the publication of economic data, which recorded a recovery in business and industrial activity in the US, still confirms the weakness of the labor market due to limited quarantine measures.
The handling of power in America has now begun, however, it is clear that Mr. Biden will have problems with the Republicans while the Democrats in general, will take revenge for 4 years of corrupt issues with Mr. Trump. At the same time, events surrounding the adoption of stimulus measures even before the US presidential election show that Republicans, which has a majority with the Senate and broad representation in the Lower House of Congress, will make it hard for the Democrats to rule.
This means that new measures will not be taken in the wake of the ongoing political tension, which means that the markets will not receive a new portion of the financial incentives, and the US dollar will not have new reasons for resuming a strong decline against major currencies.
It should be recalled that these very expectations significantly weakened the price of the US currency earlier. Currently, the main driver of growth in demand for risky assets is still the topic of vaccine production against COVID-19, but it can't support it forever, while putting pressure on the US dollar.
Overall, it seems that next week may be a turning point in this issue. It can lead markets out of the path of cautious optimism, contributing to the beginning of a correction.
Forecast of the day:
The EUR/USD pair is trading below the level of 1.1930. If it fails to break through this level and consolidate above, it may further decline 1.1855, which will correspond to a 23% Fibonacci correction.
The GBP/USD is trading below the level of 1.3395. Failure to break through it will be the basis for a 23% Fibonacci correction to the level of 1.3270.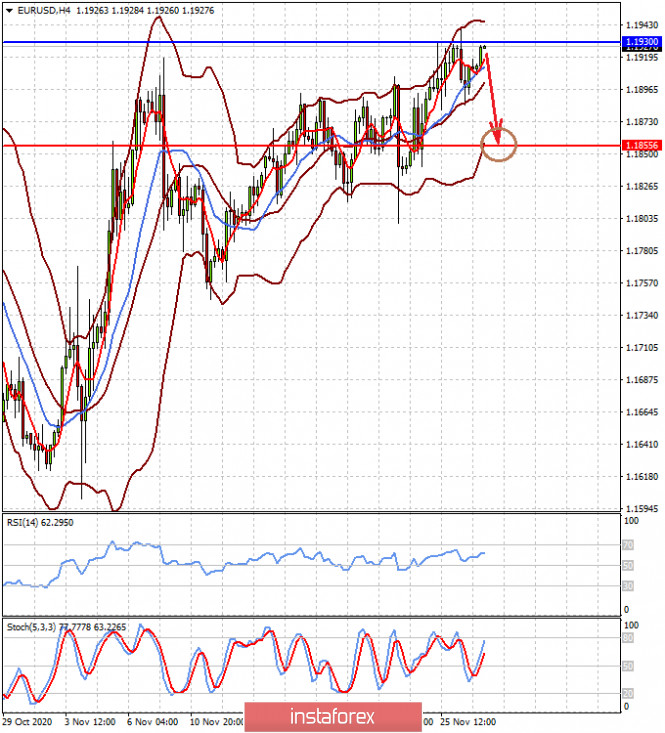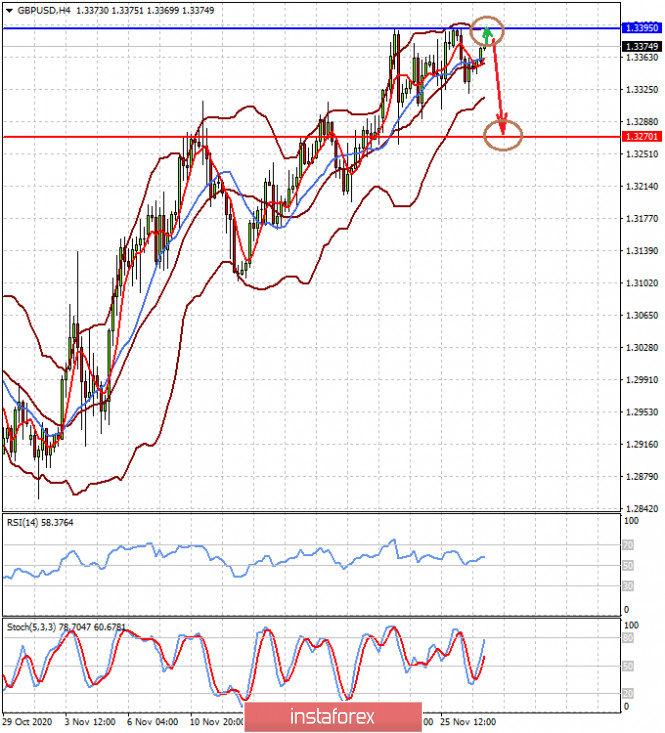 The material has been provided by InstaForex Company – www.instaforex.com
Source : https://www.fx.co/forex_analysis/quickview/264934/