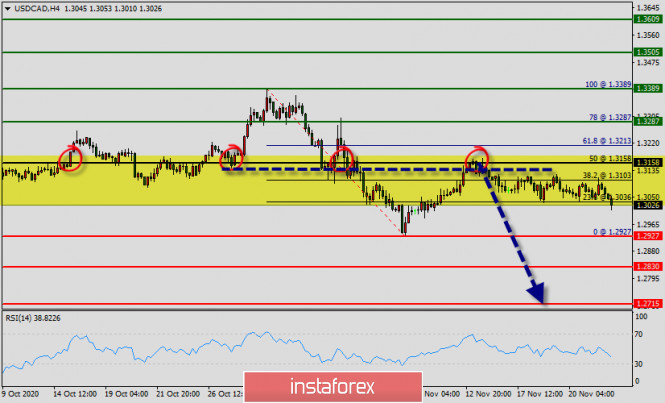 Technical analysis of USD/CAD for November 24, 2020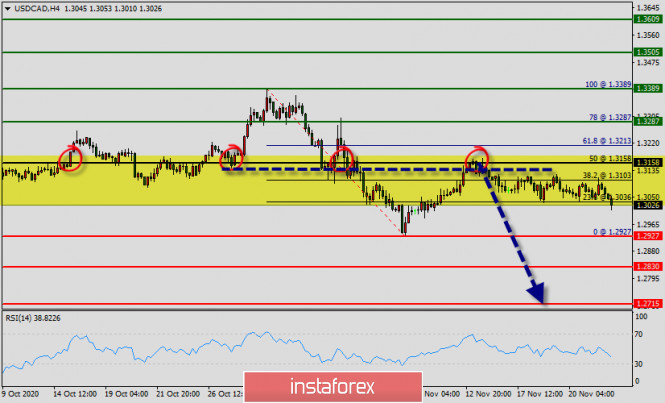 Overview :
The USD/CAD pair is still staying in long term falling channel that started back in 1.3389. Hence, there is no clear indication of trend reversal yet. The down trend could still extend through 1.2927 low.
The USD/CAD pair dropped sharply from the level of 1.3389 towards 1.2927. Now, the price is set at 1.3031.
The resistance of USD/CAD pair is seen at the level of 1.3287 and 1.3389.
It should be noted that volatility is very high for that the USD/CAD pair is still moving between 1.3389 and 1.2927 in coming hours.
Moreover, the price spot of 1.3158/1.3287 remains a significant resistance zone. Therefore, there is a possibility that the USD/CAD pair will move downside and the structure of a fall does not look corrective. In order to indicate the bearish opportunity below 1.3158/1.3287.
Sell below 1.3158 with the first target at 1.2927 so as to test yesterday's bottom.
Additionally, if the USD/CAD pair is able to break out the bottom at 1.2927, the market will decline further to 1.2830 to test the weekly support 2. Also, it should be noticed that support 1 is seen at the level of 1.3158 which coincides the daily pivot point.
This is confirmed by the RSI indicator signaling that we are still in the bullish trending market. Now, the pair is likely to begin an descending movement to the point of 1.2830 and further to the level of 1.2715.
Amid the previous events, the price is still moving between the levels of 1.3389 and 1.2927. We still prefer the bearish scenario as long as the price is below the level of 1.3389.
On the upside, break of 1.3389 resistance is needed to be the first signal of medium term reversal.
Stop loss should always be taken into account, accordingly, it will be of beneficial to set the stop loss above the last bullish wave at the level of 1.3389. Otherwise, outlook will remain bearish.
The material has been provided by InstaForex Company – www.instaforex.com
Source : https://www.fx.co/forex_analysis/quickview/196500/