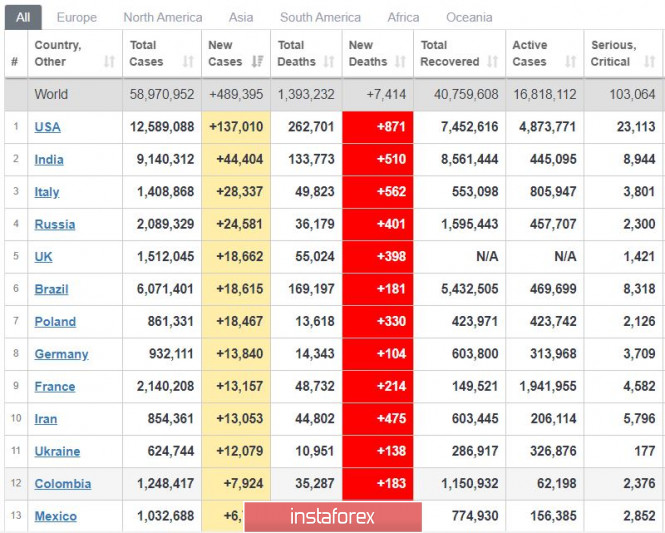 Trading plan for the EUR/USD pair on November 23. Improving outlook on the COVID-19 situation around the world.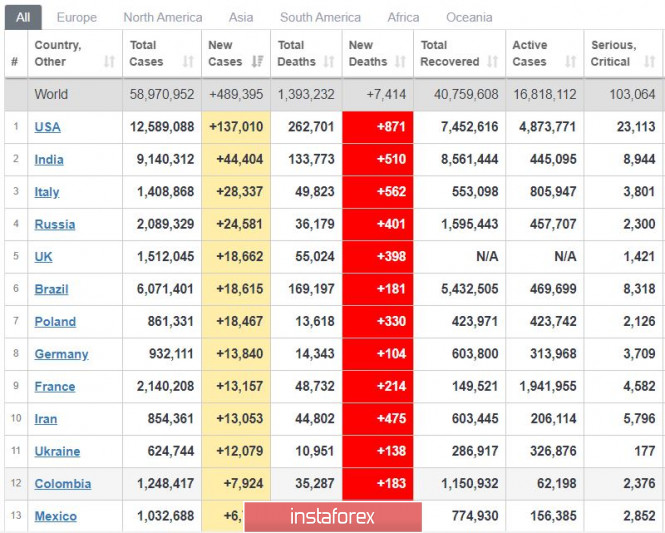 For the second time, global COVID-19 incidence has decreased, reaching a value of 660,000. This suggests that the virus is receding, especially since the US also has recorded a sharp drop in new cases from 200,000 to 137,000 yesterday. However, there is also the chance that this could only be the effect of the weekend, since such a scenario is typical on these days.
Incidence rates have also stabilized in Europe, but they are still within high levels.
In another note, on Friday, November 20, Pfizer filed for the approval of its vaccine. A response is expected to come out on December 10, and vaccinations are expected to begin in the US on December 11. Another vaccine, but this time from Moderna, is also close to being approved. The cost of vaccines from these companies is about $ 17-20 per dose, and you need to be vaccinated twice with an interval of a month.
Many are also awaiting the vaccine from AstraZeneca and Oxford, which is expected to cost no more than $ 4-5 per dose.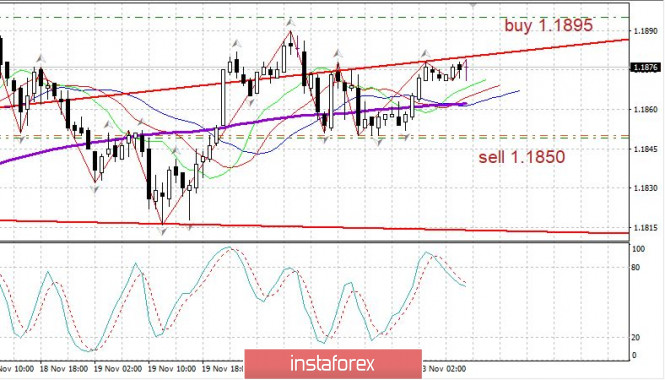 EUR/USD:
Open long positions from 1.1895.
Open short positions from 1.1850.
The material has been provided by InstaForex Company – www.instaforex.com
Source : https://www.fx.co/forex_analysis/quickview/264529/