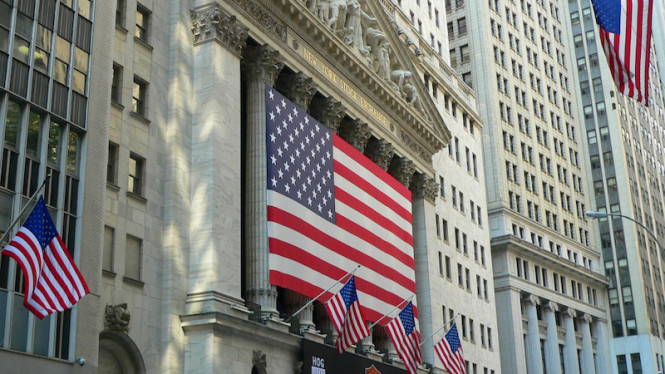 US indices closed with growth, with S&P 500 and Nasdaq setting new records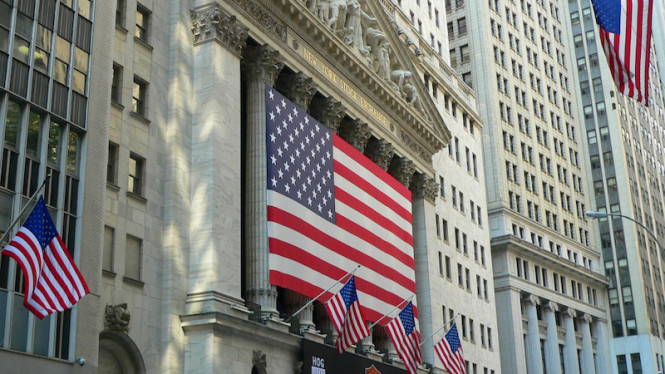 US stock indices posted strong gains on Tuesday amid promising new steps in the fight against the COVID-19 pandemic.
The S&P 500 increased by 0.3% and showed 3702.25 points, while the Nasdaq Composite grew by 0.5%, amounting to 12,582.77 points. Both indices were marked with new record levels. Meanwhile, the Dow Jones Industrial Average rose by 0.3% and closed at 30,173.88 points.
News that the UK will start vaccinations also skyrocketed the shares of some healthcare companies.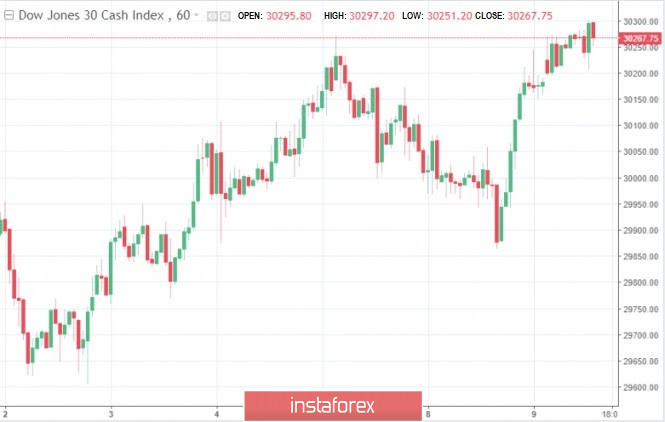 Another cause of optimism is the increased hope for new US stimulus package. According to media reports, Republican congressmen are planning to meet with representatives of the White House to discuss its amount, which will most likely be over $ 900 billion. US stock indices immediately reacted positively to this news, thus, in the afternoon, shares of the technology sector, which had been trading down in the morning, began to grow steadily.
This suggests that investors are keeping a close eye on the negotiations, hoping for an early compromise that will support the recovery of the US economy.
Therefore, despite the uncontrolled increase in COVID-19 incidence, the US stock market has managed to achieve new records, thanks to the progress with the vaccine and the hope of successful negotiations on a new government support package. The S&P 500 has surged 15% since early 2020, and its recent tangible jump was fueled by news of an effective drug from Pfizer.
Experts are confident that investors are looking forward to 2021 with great optimism, hoping for an early recovery in companies' profits. However, if the number of people infected with COVID-19 reaches critical levels, market participants will have to revise their rosy forecasts.
But in the meantime, analysts are looking at long-term scenarios and are trying to predict the behavior of markets in the future.
At the moment, the oil and gas sector became the leader of growth in the S&P 500, showing a rise of 1.6%. Healthcare shares were up 0.7%, while pharmaceutical giant Pfizer gained 3.2%.
Shares in the consumer and industrial sectors rose 0.5% and 0.4%, respectively, while technology stocks gained 0.3%, showing a confident plus after falling the day before.
Meanwhile, the growth leaders among the components of the Dow Jones Industrial Average were the shares of Dow Inc, which gained 2.39% and closed at 54.48 points, shares of Johnson & Johnson, which grew 1.64% and reached 151.42 points, and shares of Travelers Companies, which rose 1.19%, amounting to 135.49 points.
Shares of Walgreens Boots Alliance, on the other hand, fell by 0.85% and closed at 42.07 points, while the shares of Home Depot rose by0.56% and reached 261.16 points. Stocks of American Express lost 0.40% and closed at 123.44 points.
Also in the S&P 500 index, stocks of Equifax rose by 8.02% and reached 184.53 points, while shares of Arconic Corp grew by 5.69% and reached 30.45 points. The stocks of Norwegian Cruise Line Holdings increased by 5.64%, amounting to 28.00 points.
As for the shares of H&R Block, they fell by 7.80% and dropped to 16.32 points, while the shares of Alliance Data Systems dropped by 6.12% and reached 76.10 points. Stocks of AutoZone also decreased by 5.35% and closed at 1095.22 points.
In the NASDAQ Composite, shares of Curis gained 346.88% and reached 6.435 points, while stocks of Lexicon Pharmaceuticals increased by 69.94% and closed at 2.94 points. Shares of IGM Biosciences jumped by 60.11% and grew to 116.75 points.
Stocks of Codiak BioSciences lost 19.54% and dropped to 16.07 points, while shares of Meten Edtechx Education Group declined by 19.45% and reached 2.36 points. Stocks of Arcturus Therapeutics Holdings also decreased by 19.13% and closed at 100.00 points.
Meanwhile, Tesla shares gained 1.3% after a preliminary decline due to a statement saying the company plans to sell their own shares worth up to $ 5 billion. Uber shares lost about 1.5%.
All in all, in the New York Stock Exchange, the number of securities that gained in value (1862) exceeded the number that fell in value (1221). Meanwhile, quotes of 86 shares remained at the level of the previous close.
In the NASDAQ stock exchange, 1,762 companies rose in price, 1,216 decreased, and 82 remained unchanged.
Stoxx Europe 600 gained 0.2%, while the CBOE volatility index, which is based on S&P 500 options trading, shed 2.82% and closed at 20.70 points.
As for other assets, February gold futures increased by 0.45% and traded at $ 1,874.35 per troy ounce, while January WTI futures lost 0.28% and stood at $ 45.63 per barrel. February Brent futures gained 0.20% and reached $ 48.89 a barrel.
Meanwhile, the EUR / USD pair decreased by 0.05%, amounting to 1.2102 points, while the USD / JPY quotes gained 0.11% and reached 104.17 points. The USD index increased by 0.21% and stood at 90.983 points.
As for stock indices in the Asia-Pacific Region, the majority of shares have confidently dropped. The Shanghai Composite was down 0.2%, while the Hang Seng in Hong Kong lost 0.8%.
The material has been provided by InstaForex Company – www.instaforex.com
Source : https://www.fx.co/forex_analysis/quickview/265791/