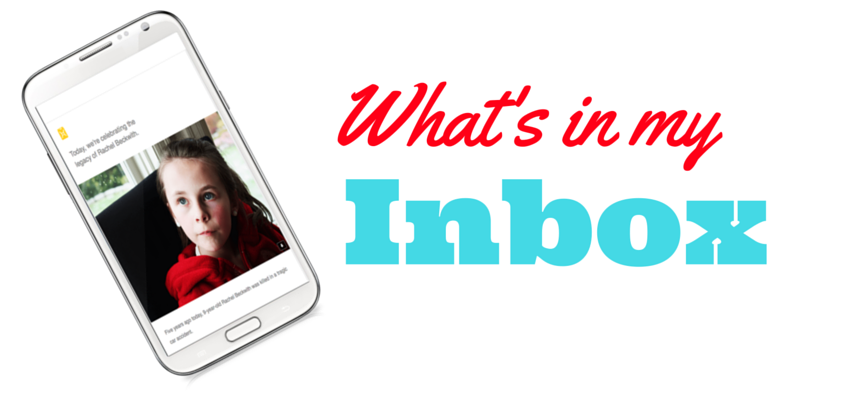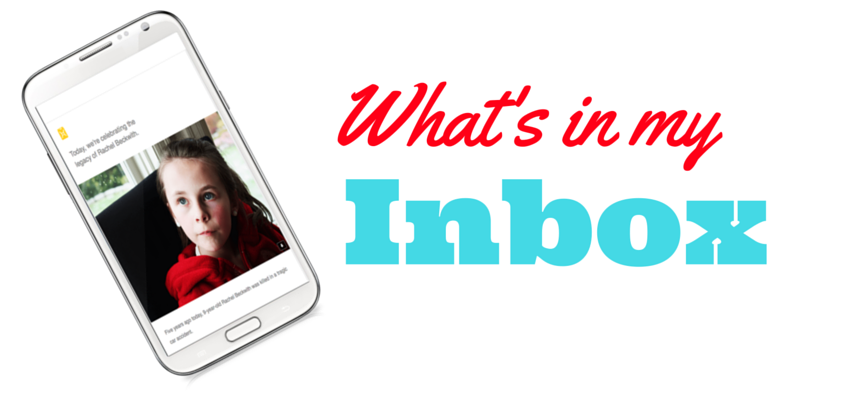 ---
Ottawa-based nonprofit Ten Oaks Project provides a safe space for youth from 2SLGBTQ+ identities, families. Thanks to TOP, these kids not only connect with each other but have the opportunity to engage with programs suited to their needs, too.
TOP has been spotlighted on this blog before. I'm a donor and I love their donor communications. And they've continued that excellence well into the ongoing pandemic. That's despite the impact COVID has had on TOP and their programs, including their beloved summer camp program.
Case in point: this exceptional ask that not only explained how things have changed, but how they've been adapting. And how supporters like me have made it possible. And it comes from their camp director rather than the ED or fundraising staff.
But the urgency for continued support is also very clear. TOP had to cancel a fundraising event that's typically a vital source of revenue.
And we all know there's no end in sight for all of this.
The gratitude is evident. But so is the message that they need donor support to continue their work.
Lots of great "swipeable" copy that make the donor feel like a partner, including:
You make that kind of intentional magic possible.

We can't do it without you, Pamela.

Your gift today will give children and youth who so often feel alone a chance to find community and celebrate their unique identities.
Click the image to download this email.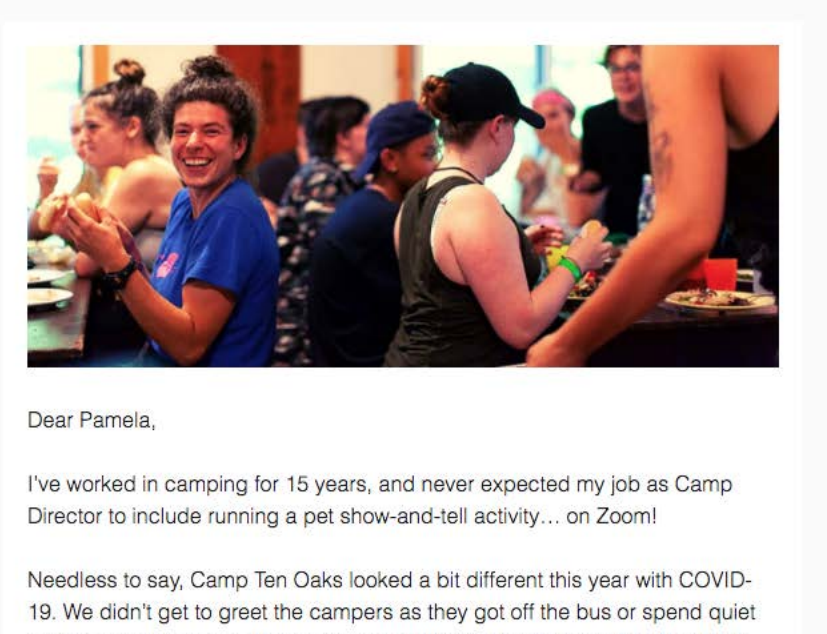 The post What's in My Inbox | Making your supporters feel like partners appeared first on Pamela Grow.