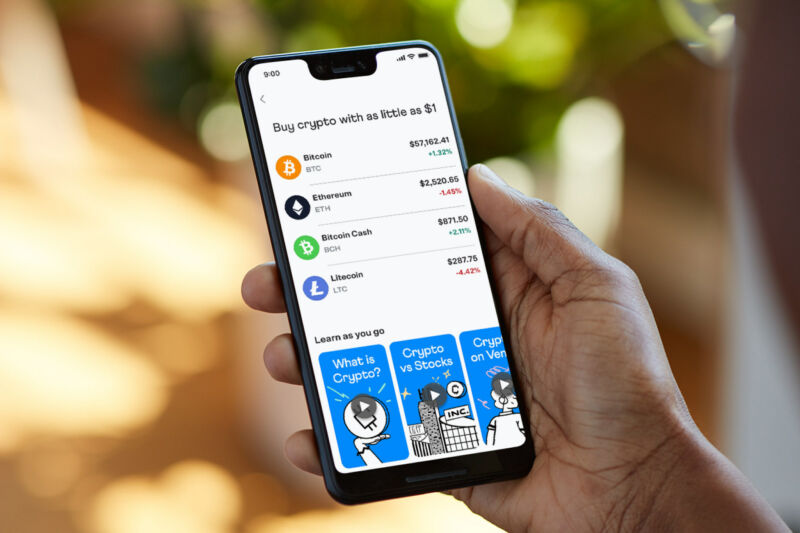 Venmo's new crypto service lets you buy and sell bitcoin, ether, and litecoin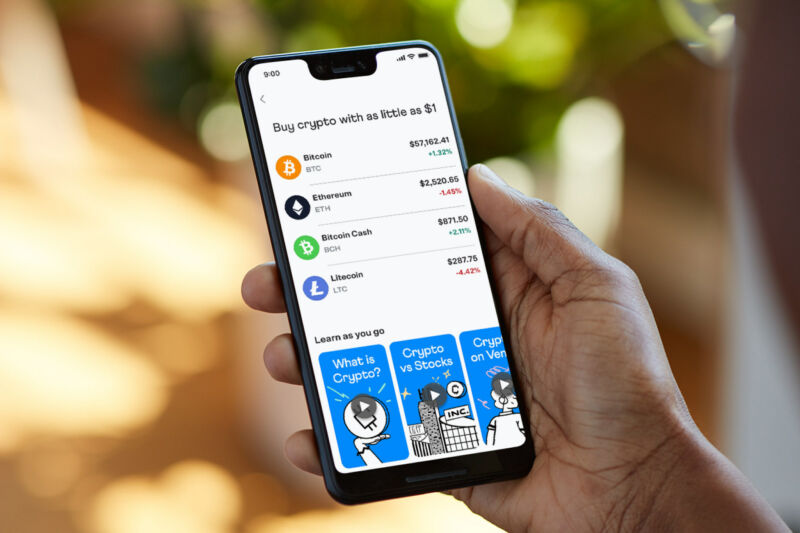 The PayPal-owned Venmo service will let users buy, sell, and hold bitcoin and other cryptocurrencies within the Venmo app, the company announced today. "Customers will have the ability to buy and sell cryptocurrency using funds from their balance with Venmo, or a linked bank account or debit card," the announcement said.
Users will be able to buy or sell bitcoin, ether, litecoin, and bitcoin cash. The feature is rolling out to some users today and "will be available for all customers directly in the Venmo app within the next few weeks."
When it becomes available, users can get started "by clicking on 'Crypto' in the Venmo menu at the top right in the app," the announcement said. Crypto purchases can be made for as little as $1, but each purchase has a minimum fee of 50¢. Each user is limited to $20,000 in cryptocurrency purchases each week and $50,000 during each 12-month period.
Source : https://arstechnica.com/tech-policy/2021/04/venmos-new-crypto-service-lets-you-buy-and-sell-bitcoin-ether-and-litecoin/